Monthly Mindfulness Sessions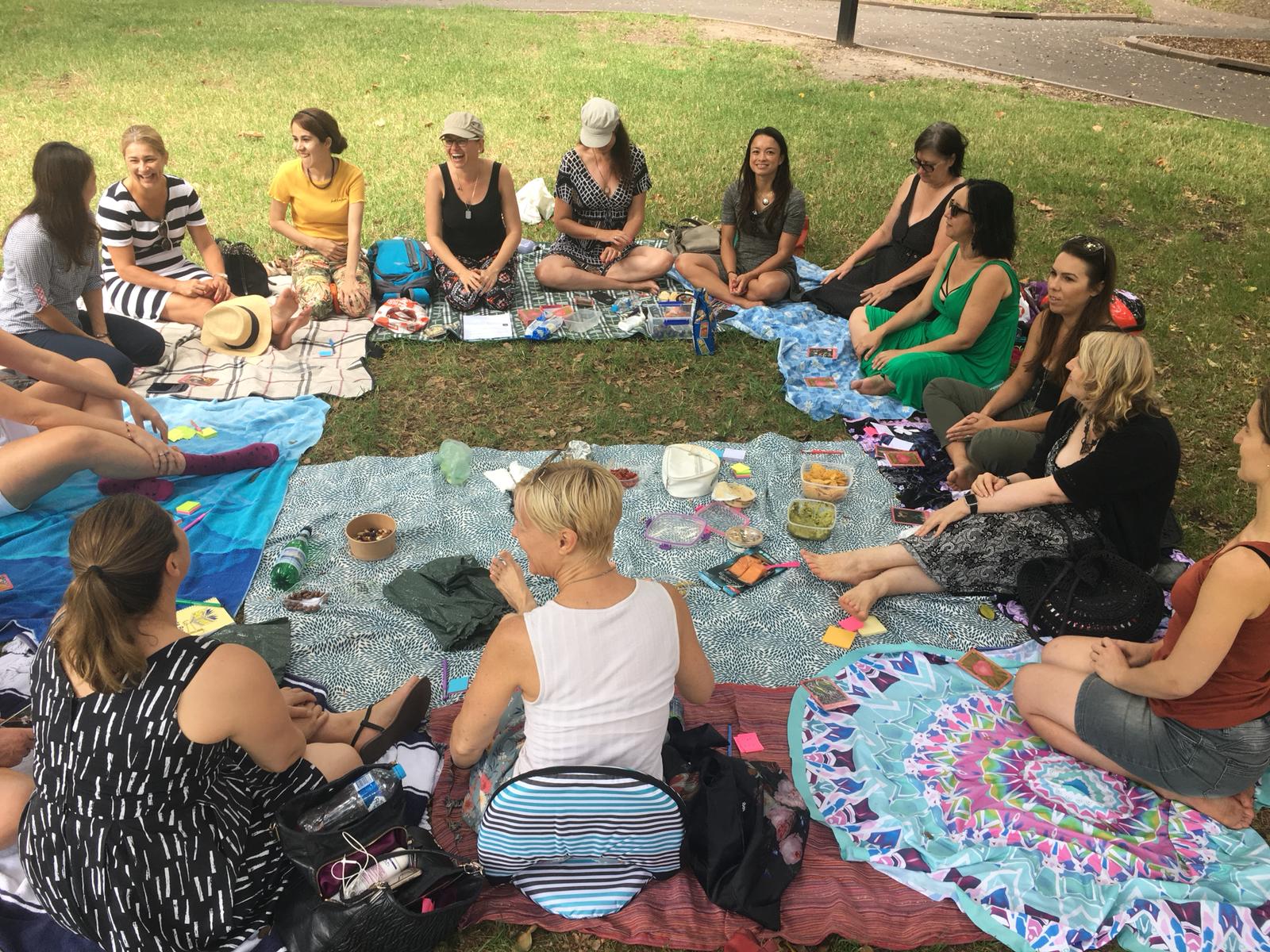 This supporting and nurturing community is for women that would like to feel valued, inspired, encouraged, fulfilled & joyful.
It's a space for you to take a deep breath, relax and become present to your moment to moment experience.
The offering with this mindful practice is for you to deepen your level of self-awareness and together with the application of some practical tools, make conscious choices to support your dreams, growth and well-being.
We meet monthly in beautiful nature spots because we love our Mother Nature and her powerful nurturing energy.
These 3 hour sessions cost $15 each and are limited to 25 women per session. Join us on Sydney Women Mindfulness Meetup to find out more.
Below are some comments made by our members about our get togethers:
"Radiant Creator is a group that nurtures my discovery of my true self. I feel supported, encouraged and valued by each member of the group – even if I am only meeting them for the first time. Every meeting we are all given a voice and the opportunity to grow. I truly enjoy being around this group of women who lift you up and celebrate you for who you are." Tamara
****************
"I LOVE coming to the Radiant Creators meetings as I always come away feeling inspired, valued and connected with like-minded souls. We always go to beautiful locations surrounded by nature's beauty and let go of our insecurities and worries for the day and just allow ourselves to feel connected in a safe and nurturing environment. Eva's natural positive spirit coupled with her sense of fun is truly infectious and het brilliant skills as a trainer and facilitator shine. I always learn something about myself and something about other's life experiences that inspire me to try new things and extend myself.
Even though I am a busy person with a lot on my plate, I pencil in these catch ups as a priority as before we can help others we need to replenish ourselves and be truly happy in our own skins. Come along to our next get together and try it out just once….I promise you it will not be your last! " Venette
****************
"I love being in the presence of this incredible being Eva Lenghart. Her energy, childlike creativity, innocence, joy for life, and love of others is contagious. I also love meeting up with like-minded women and the deep friendships, connections and support for each other that we create. I also adore Eva's beautiful guided meditations. that start most of the sessions. The meditations centre and connect us to a loving heart energy where we connect on a deeper level to source and ourselves, finding hidden treasure. I love the laughter, communication and fun activities we usually do. Afterwards I always feel a sense of fulfilment, love, inspiration, gratefulness, confidence, self-belief and inner joy! Yay!" Narelle
****************
"Together, let's be the positive change 💖 we want to see in this world 🌏 … starting with ourselves." Eva
I wish you all the very best of everything that life has to offer and hope to meet you at one our get togethers.