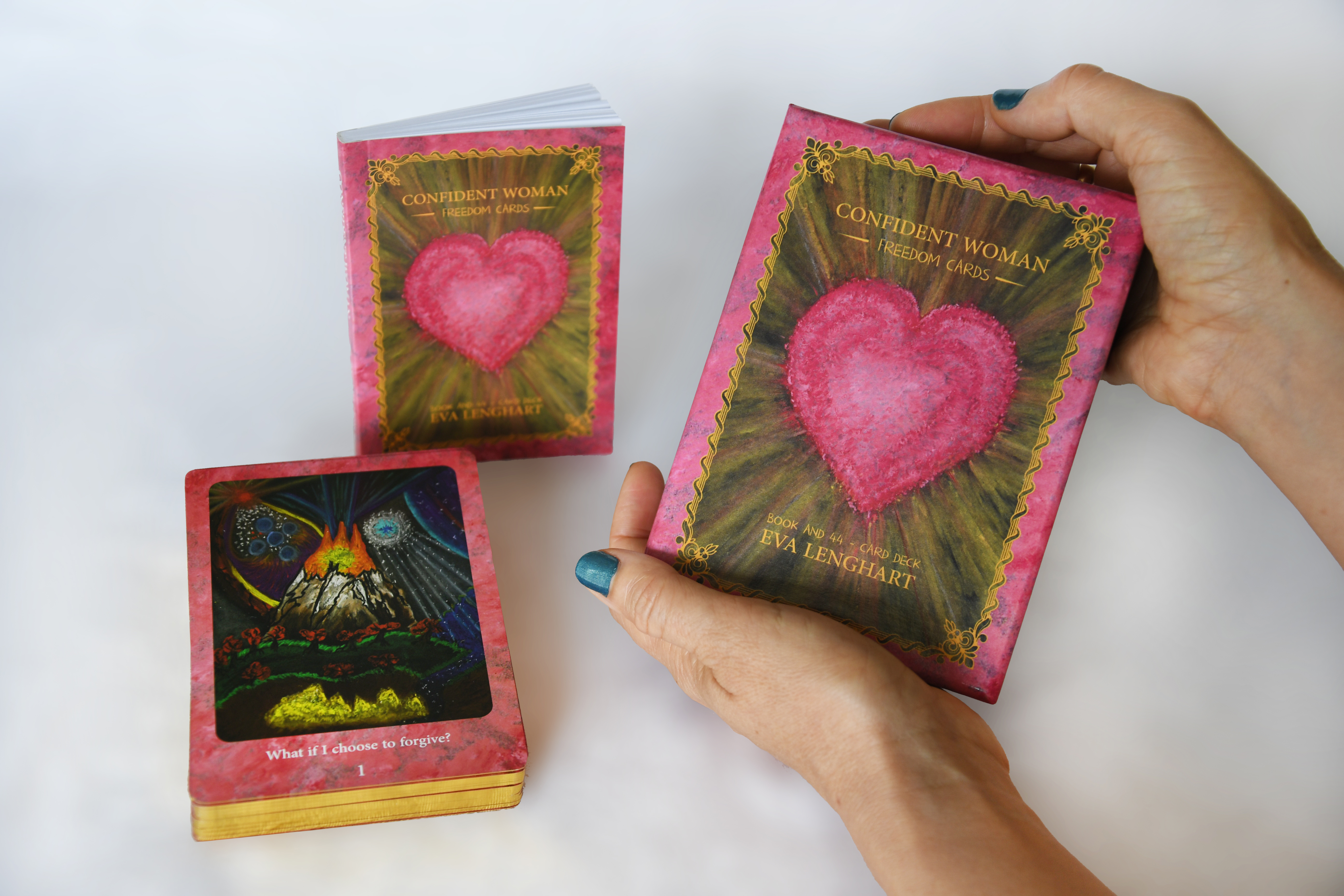 These 44 cards and their supporting guidebook will gently prompt you into deeper self-awareness by centring you in an authentic sense of self. From here, you can make empowering decisions that will assist you in reaping tremendous benefits, both now and in your future.
As you reflect on each card, the artwork stimulates your feelings and self-awareness, while the questions and guidebook will direct your thoughts to identify practical actions to support you on your journey.
Refer to the three sample cards with their description below: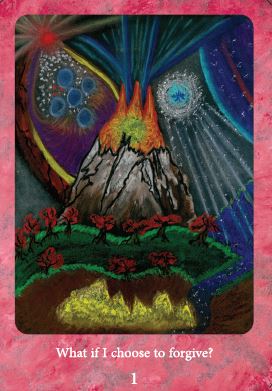 What if I choose to forgive?
• What are you holding on to? Are you carrying resentment, anger or guilt because:
o Someone betrayed your trust?
o Something was said or done to you?
o You said or did something to someone else?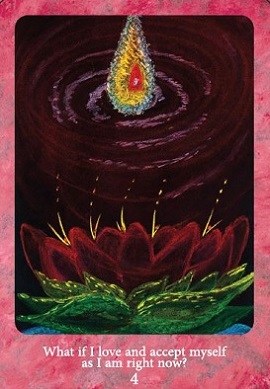 What if I love and accept myself as I am right now?
When you give yourself the gift of loving and accepting yourself for who you truly are right now, happiness will become your natural way of life, instead of a hoped-for destination.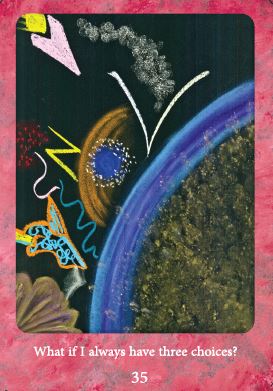 What if I always have three choices?
There are times when we find ourselves in a situation we don't like and it feels as if we have no choice but to stay exactly where we are. We resent the situation and thus, feel frustrated, overwhelmed and unhappy.
When it feels like you have no choice, consider these three options: accept the situation for what it is; change it; or remove yourself from it.