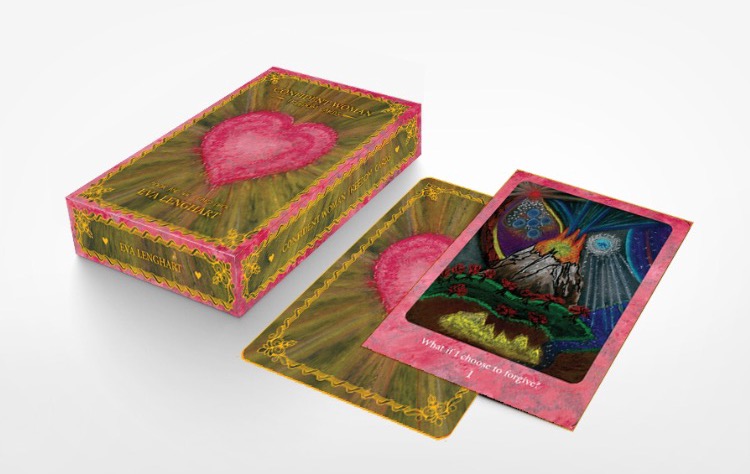 Confident Woman Freedom cards
These 44 cards and their supporting guidebook will gently prompt you into deeper self-awareness by centring you in an authentic sense of self. From here, you can make empowering decisions that will assist you in reaping tremendous benefits, both now and in your future.
Teachers and their books that have made a big difference in my life:
Dr. Wayne W. Dyer
• Your Erroneous Zones – provides concrete strategies to help you, help yourself no matter the areas of life in which you struggle, or what Wayne calls "erroneous zones," exist.
• Pulling Your Own Strings – reveals how we all can prevent ourselves from being victimized by others and begin to operate from a position of power at the centre of our own lives.
• I Can See Clearly Now – offers up his own life as an example of how we can all recognize the hand of the Divine steering our individual courses, helping us accomplish the mission we came here to fulfil.
Tony Robbins
• Awaken the Giant Within – shows you how to take immediate control of your mental, emotional, physical and financial destiny.
Louise L. Hay
• You Can Heal Your Life – beautiful and gentl approach on how to do the mental work, in order to be healed.
Neale Donald Walsh
• Conversations with God – An uncommon dialogue. Here are the answers that will change you, your life, and the way you view other beings. For those with an open mind, a limitless curiosity, and a sincere desire to seek the truth, this book is stunning.
Eckhart Tolle
• The Power of Now – this book is a guide for day-to-day living and stresses the importance of living in the present moment and avoiding thoughts of the past or future.
Gary Craig
• The Healing Power Of EFT (Emotional Freedom Technique) and Energy Psychology – Your body is comprised of energy pathways and energy centres that are in constant motion, interconnecting with your cells, organs, immune system, mood and thoughts. This book incorporates the concepts of Emotional Freedom Techniques (EFT) to show you how to shift these energies, so you can influence your physical health, your emotional patterns, and your state of mind.
Susan Jeffers
• Feel the Fear and Do it Anyway – This book is filled with concrete techniques to turn passivity into assertiveness. And how to stop negative thinking patterns and re-educate your mind to think more positively.
Paulo Coelho
• The Alchemist – The Alchemist follows a young Andalusian shepherd in his journey to Egypt, after having a recurring dream of finding treasure there. Super beautiful. Got to read!